Skip Navigation
Website Accessibility
SSI Open Water Diver Course
Learn to Dive
SSI Open Water Diver Course
Learn to Dive
in Perth with one of the best and most respected Scuba Diving Schools in WA.
The
SSI
Open Water Course takes you to a new dimension in underwater adventure.
Our qualified Dive Instructors will guide you through the Open Water knowledge and skill development training while making sure you are having a safe and enjoyable time. After all, learning to dive is supposed to be FUN!
By the end of your training you will receive your internationally recognised SSI Open Water certification which enables you to safely enjoy diving in the marine environment.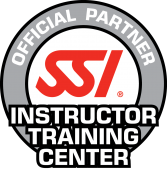 TESTMONIALS

Hi Doddie, Just got back from a diving trip with my partner in Gilli Islands and just wanted to thank you for the skills you taught me. It's amazing how much more comfortable and skilful I was in the water compared to those who got their licence in Bali and even some in Australia. Clearly there weren't taught properly!
Anyway thanks again.
My girlfriend and I are planning to do the Advanced course with you soon.
Cheers Chris
03/ 08 /2015
Why select Diving Frontiers as your Scuba Diver Certification Training educators.
We have an exceptional training safety record, which few Dive Schools in Perth can boast. Diving Frontiers has been training Scuba Divers since 1993 and our courses have been recognized as being the best value around. We offer a competitively priced course, whilst ensuring that training is done to the SSI standards and also to specific Australian Standards. You will receive only the highest quality diver training available today.
Our Dive Instructors must meet the highest safety standards. They are selected due to their patience and understanding with trainee divers and ensure students learn all the required skills to dive competently following the Scuba Diver course.
We are the complete dive store, offering scuba equipment servicing for all makes and models, including scuba tank testing, all done in our in house service area. Our extensive range of diving equipment only consists of quality brands and our experienced shop staff are always available to offer unbiased, constructive advice on equipment purchases. We have a full range of dive courses, including Deep and Technical Diving. Nitrox fills and cheap gear hire are available and we also have an active club, Frontiers Dive club.
Fantastic specials and offers for newly certified divers, such as a 10% discount on most purchases and other bonuses and offers. If you've seen it on the NET cheaper, then speak to us before you buy, you'll be pleasantly surprised! We can supply quality gear, with good advice and without the worry of dealing with unscrupulous overseas companies.
WHAT'S INCLUDED
Compare what's included in our course and you'll see why we are one of the most popular scuba diver training organization's in WA.
STANDARD OPEN WATER COURSE – Cost - SSI $599.00
Note: Group Discounts apply on our Standard Course prices see group discounts below:
Learn to Dive Perth SSI Open Water dive course
Inclusions:
Internationally recognised course through the SSI training agency
4 Ocean Dives in Total.
2 Dives at Rottnest Island, on a large, specialised dive charter vessel
Use of All Scuba Diving Equipment, including 5mm Wetsuit's.
Experienced SSI Instructors and Divemasters

.

Use of latest dive computers.
5 Pool Sessions.
All air fills.
Free Dive Club Membership
Certification process done online direct through the training agency to enable immediate certification approval on completion.
Award winning quality training with an SSI Instructor Training Centre.
Online e-learning
We use the latest online theory tools, so you can study at home and reduce classroom time. Various languages are also available. We will forward you the e-learning signup procedure, once your booking has been confirmed.
EXTRA DIVES after your Course:
After the course, many of our graduates want to get straight back in the water and we have two options available:
- Join the Diving Frontiers Social Dive Club, with FREE membership.
- Join the "Kickstart Dive Program" every second Saturday which includes Divemaster or Instructor supervision.
SPECIAL GROUPS: Discounted Courses for schools and Scout groups available, conditions apply, so call the shop for details.

Group Discounts on Standard course costs shown above:
Group Booking of four to eight students - Deduct $20.00 from the normal course price

Mask, Snorkel and Fin Packages:
Due to the importance of having a mask that fits correctly for scuba diving we recommend students invest in a good quality, correct fitting mask to use on the course. We have special packages in store at heavily discounted prices and can price match with anything found on the Web.
Dive boots are required by Diving Frontiers for two reasons, firstly Perth water, even in summer is too cold for bare feet over extended periods, secondly you will be walking in car parks, on wooden structures, across rocks and on hot sand – it is not safe to do this in bare feet.
Lastly your fins need to be open heel (strapped behind your heel), to be able to accommodate your dive boots.
The fins also need to be quality dive fins, capable of pushing you and the equipment you are wearing through the water in a timely manner with the least effort on your part. The fin should also be fitted professionally.
In the afternoon on Day 1 of the course you will be given plenty of time to try on gear and staff will be available to give you advice and fit your equipment. Otherwise you can pop into the store in the days leading up to your course and discuss options with one of our friendly staff.
Diving Frontiers has a large range of quality dive masks, snorkels, boots and fins from budget to high end and our experienced staff will fit your equipment prior to you purchasing it, we will not exchange equipment purchased elsewhere. Cheap mask, snorkel, fin packs intended for snorkelling are not suitable for your course. You cannot participate in your course if your gear is not suitable for diving in WA conditions, we will not compromise on this, as your safety and comfort on the course is our primary concern.

PREREQUISITES
1.
Under certain circumstances participants will be required to complete a "Full Diving Medical" with a Diving Doctor, if they answer "YES" to any of the questions contained in the Medical Statement document. Asthma, diabetes, epilepsy and other illnesses may prevent you from diving.
Please click on the link below to visit the SPUMS website, which contains a list of Doctors in WA, who can perform Diving Medicals if required.
2. Watermanship
Each student must demonstrate that they can either swim 200m or snorkel 300m, with mask and fins only, (no time limits) and tread water or float for 10 minutes. (These exercises are completed on day two of the course during the pool sessions.)
Course Formats

STANDARD – Learn to Dive Perth SSI Course:Two formats available: 1. Weekend Course 
Saturday 1.30 pm – 4.30 pm
Sunday 8.30 am – 5.00 pm and then Saturday and Sunday the following weekend
2. Weekday Course
Monday 1.30 pm – 4.30 pm
Tuesday – Thursday 8.30 am – 5.00 pm
Receive a future Dive Course for FREE:
Buy one of our selected total diving system packages in store prior to the course and receive a credit for your Rescue course for "FREE" ($349 value). This is for a very limited time and only applies to specific total diving system packages, that are displayed in store. Humm and Zip Money interest free payment options are also available (spread your payments over 12 months).
PAYMENT
$200.00 Deposit is required before e-learning material can be ordered (Deposit is required to make a booking).
The balance is payable on day one of the course.
TAILOR MADE COURSES

Special discounts apply for bookings of large groups of 8 or more, on any of our courses or dive trips.

We can also tailor scheduling to suit any school program.

Diving Frontiers specialise in group tailored courses including social clubs, scout groups etc. Our Instructors can conduct a large portion of the course at your home, office or school or at any other suitable venue.

Do you work weekends FIFO, or is time a problem?
Speak to us about our special scheduling over several weeks or months. Tailored courses also available. Price depending on numbers and scheduling.
ROTTNEST ISLAND BOAT DIVES

On our Standard SSI course we complete four Training Dives,
You will experience a fantastic day diving in the crystal clear waters of Rottnest Island Marine Park for your last two dives.

While you learn to dive your friends are welcome to join you on the boat for the day trip to Rottnest Island and also enjoy the fantastic dives at the same time. Cost for friends will be $190.00 for the Charter, plus equipment hire if needed.

WHAT NEXT?
Yes, I want to start to learn to dive today, what do I do next?
Contact us
here
and we can organise and issue your e-learning materials via email.
See Course Dates for the next available course or one that will suit your needs.
Book yourself in for a Diving Medical see the
list of Doctors
and your well on the way.
---
Learn to Dive Perth SSI Course Conditions and Booking requirements.
To enable our business to keep offering our students the highest quality training at an affordable price we are unfortunately compelled to enforce the following conditions. Once a deposit is paid and a course booking made, participants become bound by the following conditions:
Payments:
All dive course bookings Deposits become non refundable for ANY reason 30 days prior to the course start date. .
All Course payments become non refundable once course has commenced.
Deferments: A $100.00 deferment fee applies for any alteration to the normal course structure (dates) if done within 7 days of the commencement of the course.
Course Structure variations:
While we can accommodate variations to our course structure, a $100.00 variation fee will apply for any alteration to the normal course dates. This maybe be waived at the discretion of Diving Frontiers.
Boat Dives:
Diving Frontiers reserve the right to defer or cancel Boat dives due to weather or other factors beyond our control that may in our opinion compromise the safety of students and instructors. In these cases students will be given a credit which will enable them to book their boat dives at a later date. (Valid for 12 months and is non refundable and non transferable.)
School equipment:
Students will be liable to pay for the replacement of equipment as a result of any loss or damage (excluding normal wear and tear) to all hire equipment used by each student on the course.
Price:
Course prices and structure may change from time to time due to cost increases and other factors. We reserve the right to make these changes and price increases as required.
I want to know more about scuba diving and the 12 most popular myths then read on…..